BMW X3 Service & Repair Manual: Frame alignment control dimensions, body
Dimensions in mm.
Measurement tolerances:
≤ 1000 mm Â+- 1.5 mm
≥ 1000 mm Â+- 2.5 mm
The control points shown serve to check the body and the set of attachments.
The specified dimensions/measurements refer to the center point of the bore/screw.
Underbody view 1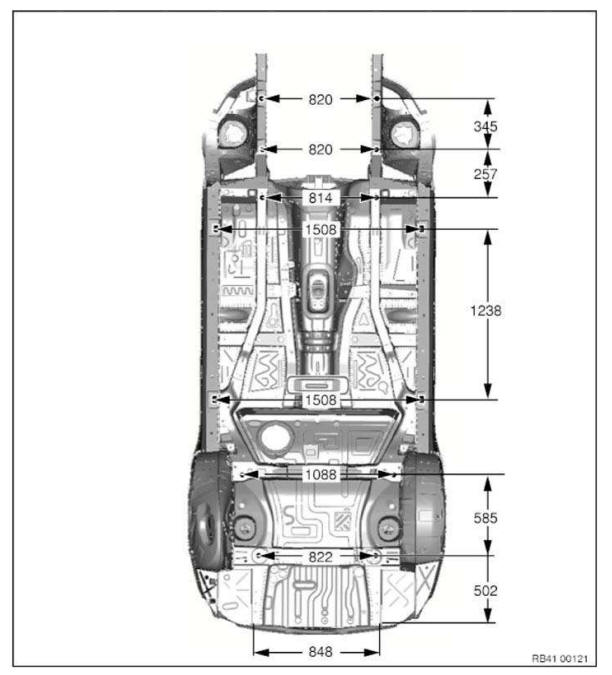 Underbody view 2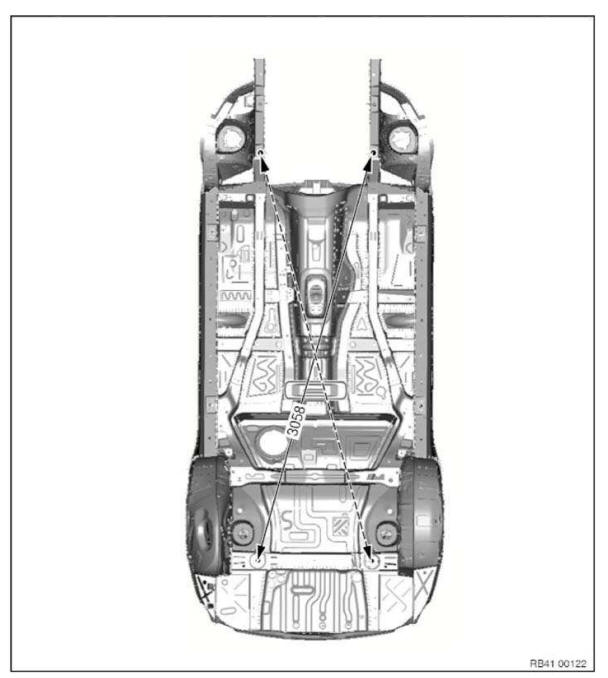 Top view, front end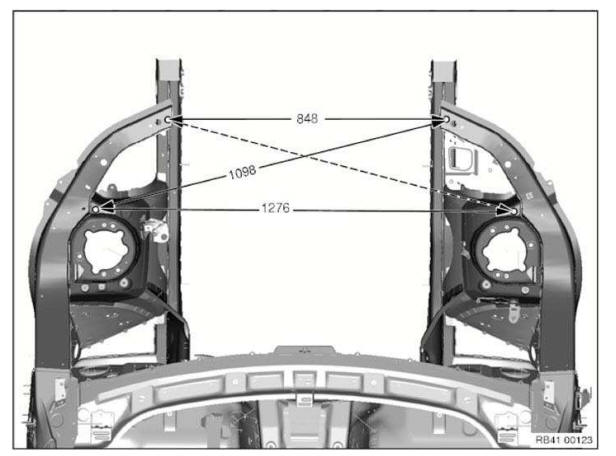 The specified dimensions refer to removed assemblies.
View, B-pillar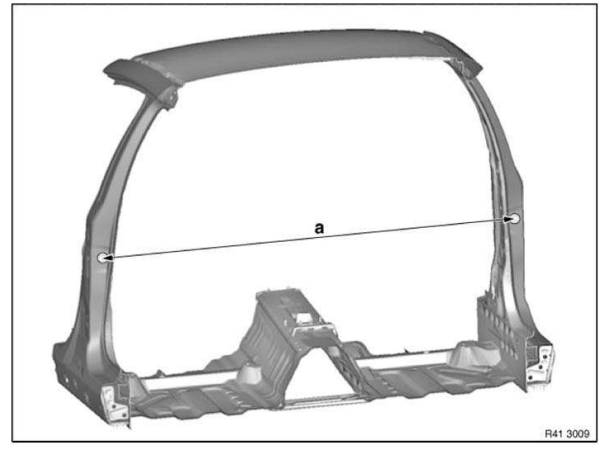 Measurement a=1556 mm between screw-on points of door brakes.