BMW X3 Service & Repair Manual: Separating cut determination with a template
In the case of a partial replacement piece, a body component is cut at a point described in the repair instructions.
A template may be used for the exact position determination for the separating cut.
The template is made from the reinforcement plate and can be reused.
Carry over schematic diagram at the separation cut C-pillar to the relevant vehicle type.
Remove stud bolts (1).
Set bore holes Ø 4 mm at the positions of the removed stud bolts.
If applicable, place additional bore holes in the area of the edges.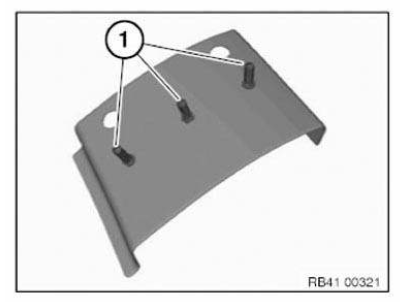 Insert the template (1) into the new part (in direction of arrow) until it is flush (without gap).
Carry over the positions of the holes (2) to the new part.
Remove reinforcement plate again.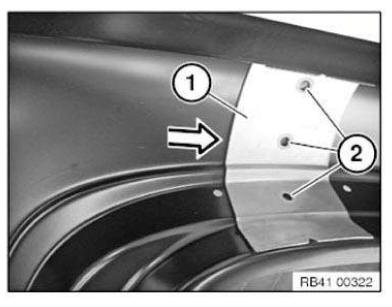 Connect marks (positions of holes) to the separating cut line (1).
Carry out the separating cut.
Tear and separate the separating cut on the vehicle according to the new part.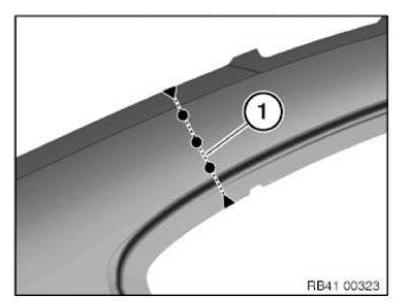 SETTING BLIND RIVET NUTS AND BOLTS