BMW X3 Service & Repair Manual: Removing and installing/replacing vent valve for brake caliper
Necessary preliminary work:
Removal: Press brake pedal down to floor and secure with pedal support.
NOTE: The pedal support may only be released when the brake lines are reconnected
This prevents brake fluid from emerging from the expansion tank and air from entering the system when the brake lines are opened.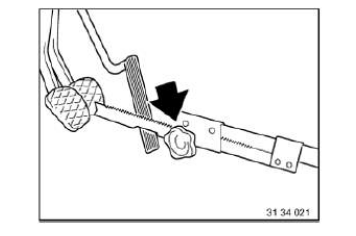 Remove dust cap (1).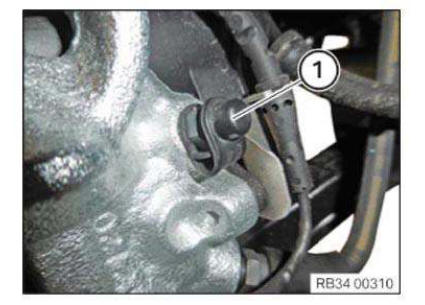 Remove vent valve (1).
IMPORTANT: Collect escaping brake fluid in a suitable collecting vessel.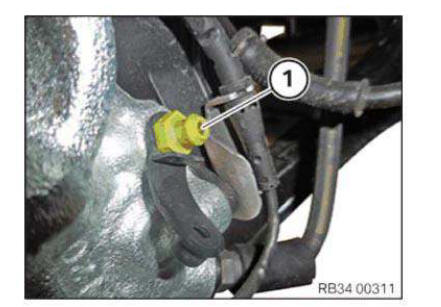 Installation:
IMPORTANT: The bore hole must be free of contamination!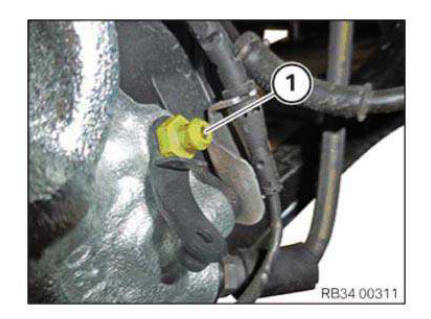 Mount dust cap (1).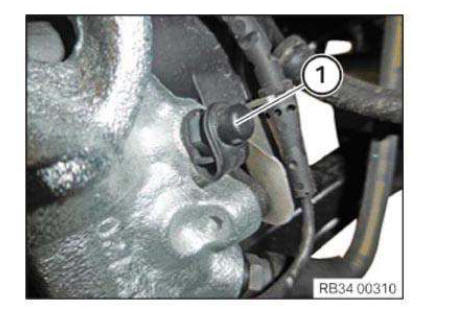 Remove pedal support.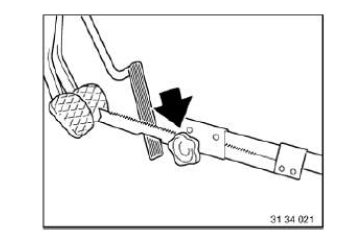 Required follow-up work: