BMW X3 Service & Repair Manual: Removing and installing/replacing emf actuator
Necessary preliminary tasks:
Release parking brake.
Switch off ignition.
IMPORTANT: Switch off ignition at least 30 s before disconnecting the plug connection!
After installation, observe the following: switch on ignition and, using parking brake operating element, open parking brake once, close once and open again.
Disconnect plug connection (1).
Disengage cable from cable clip.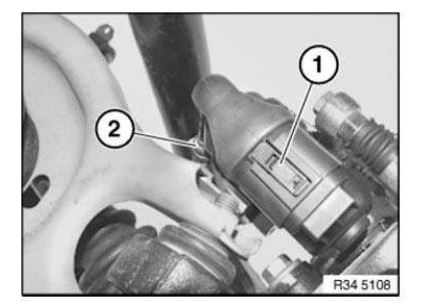 Release screws (1).
Installation note: Replace screws
Take off holder (2).
Detach actuator drive (3) from brake caliper.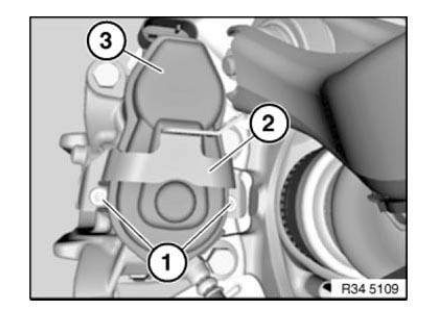 Installation note: Check sealing ring (1), replace if necessary.
Apply a light coating of brake fluid to sealing ring (1) before fitting.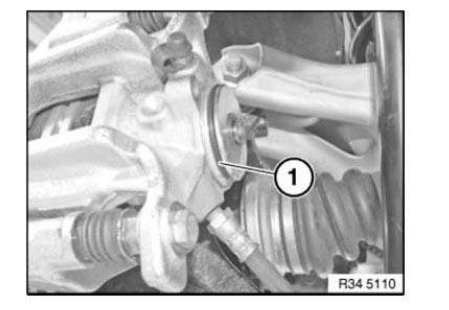 Installation note: Carefully fit actuator drive until teeth engage and actuator drive rests flush on brake caliper.
If necessary, turn actuator drive slightly until bore hole and thread are flush.