BMW X3 Service & Repair Manual: Removing and installing or replacing clutch pedal
IMPORTANT: After completion of work, perform a functional check.
Necessary preliminary work:
Remove left footwell trim .
Press plastic pin (1) together and press out.
Press out plastic pin (2).
If necessary, disconnect over-center helper spring.
Clutch hydraulic system remains connected! Remove clutch pedal.
Installation note: Replace plastic pins (1 and 2).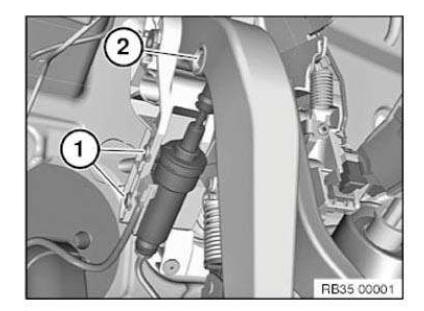 Installation note: Check bearing bushings (1) and replace if necessary.
Lightly grease bearing bushings (1).