BMW X3 Service & Repair Manual: Removing and installing rear left or right spring strut shock absorber
NOTE: With full spring deflection, the coil spring may touch the gaiter, depending on the design.
This is not a fault!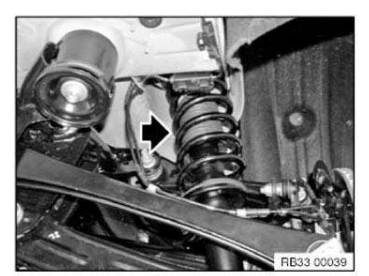 Necessary preliminary tasks:
Remove luggage compartment trim panels .
Secure spring strut against dropping.
Remove CAMBER ARM.
Release screw (1).
Installation note: Replace screws.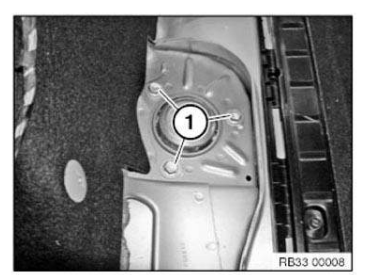 After completing work:
Perform WHEEL ALIGNMENT CHECK .