BMW X3 Service & Repair Manual: Removing/replacing knock sensors (N55)
Necessary preliminary tasks:
Read out the fault memory of the DME control unit.
Switch off ignition.
Remove INTAKE PLENUM .
Vehicles with the Bosch high pressure pump only :
Remove HIGH PRESSURE PUMP .
Unlock connector (1) and remove.
Feed out connector (1) behind feed line, remove FEED LINE if necessary.
Release screws on both knock sensors (1) and remove knock sensors (1).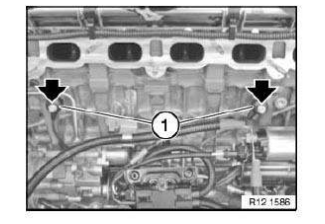 Installation note:
Clean contact surface of knock sensors on engine block.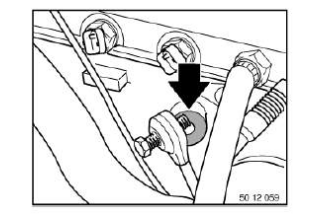 NOTE: Reassemble the vehicle.
Check stored error/fault messages.
Clear diagnostic fault entries from fault memory.