BMW X3 Service & Repair Manual: Welding in reinforcement plate (sheet steel)
In the case of a partial replacement piece, a body component is cut at a point described in the repair instructions.
A reinforcement plate is welded in to ensure sufficient strength.
Follow notes for WELDING STEEL COMPONENTS.
NOTE: The following graphics serve as general illustrations of reinforcement plate repair work. They are applicable to all sectional repairs.
Mark component in accordance with dimension A and cut.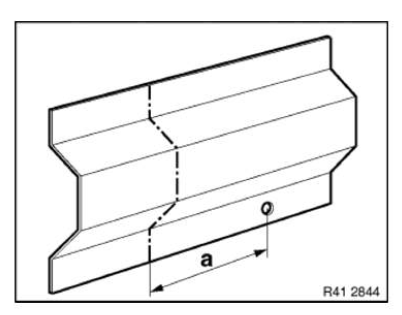 Cut new part (1) in accordance with cut and if necessary adjust to fit with alignment bracket or universal mount.
Installation note: Maintain a distance of approximately one to no more than two material thicknesses at the severance cut to ensure welding with the reinforcement metal and enable more tolerant adjustment.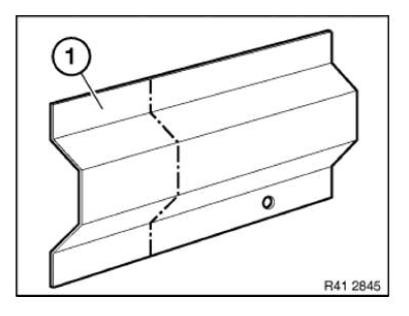 Clean inner and outer sides of connection faces (1) on new part and (2) on body.
Coat insides with welding primer.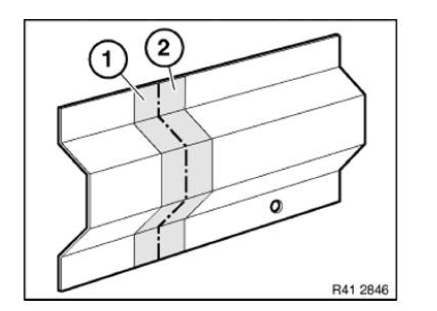 Drill bore holes (1) and (2) at distance of 25 mm to each other.
Hole diameter approx. 8 mm.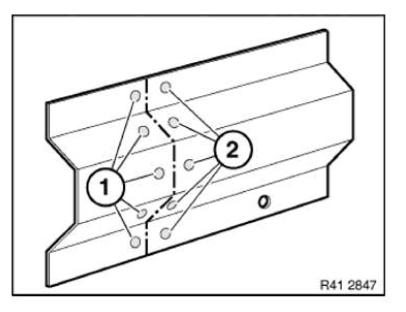 Make reinforcement plate (1) from trim of new part.
If applicable, produce more reinforcement plates.
Length of reinforcement plates is min. 40 mm.
Coat reinforcement plates (1) and (2) on both sides with welding primer.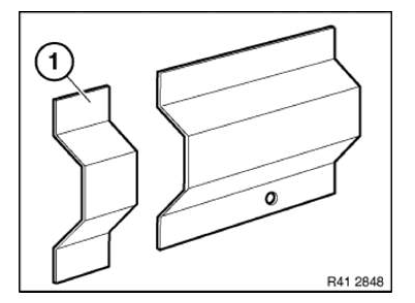 Push reinforcement plate (1) into component on body up to half way and plug-weld (3).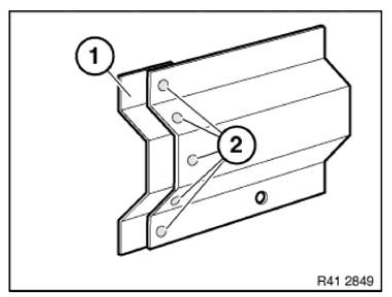 If applicable, adjust the new part (1) with the alignment bracket or universal tool and plug-weld (2).
MAG weld the joint (3).
Grind and clean weld seam and plug weld spots.
Only visible areas of the outer skin and on the carrier support must be tinned.
All areas which have covers on the vehicle are not to be tinned.
NOTE: Only applicable within the European Union!
European used-vehicle regulations prohibit the use of tin containing lead in motor vehicles introduced after 01.07.2003!